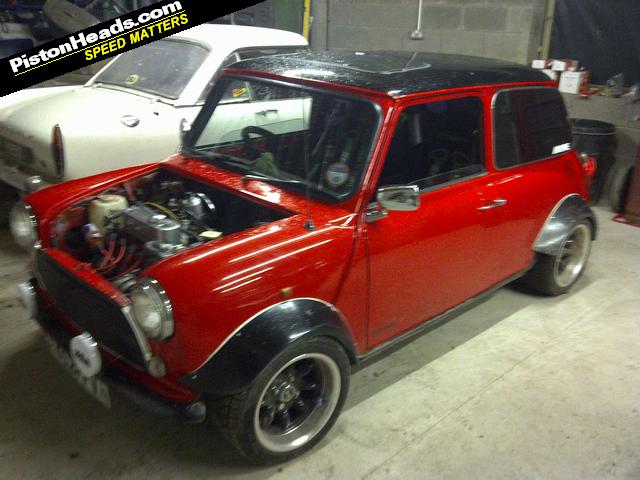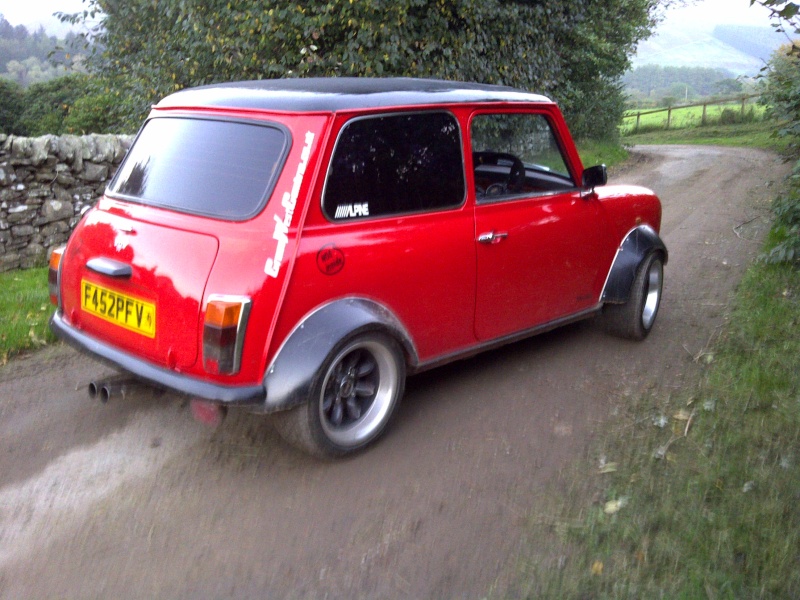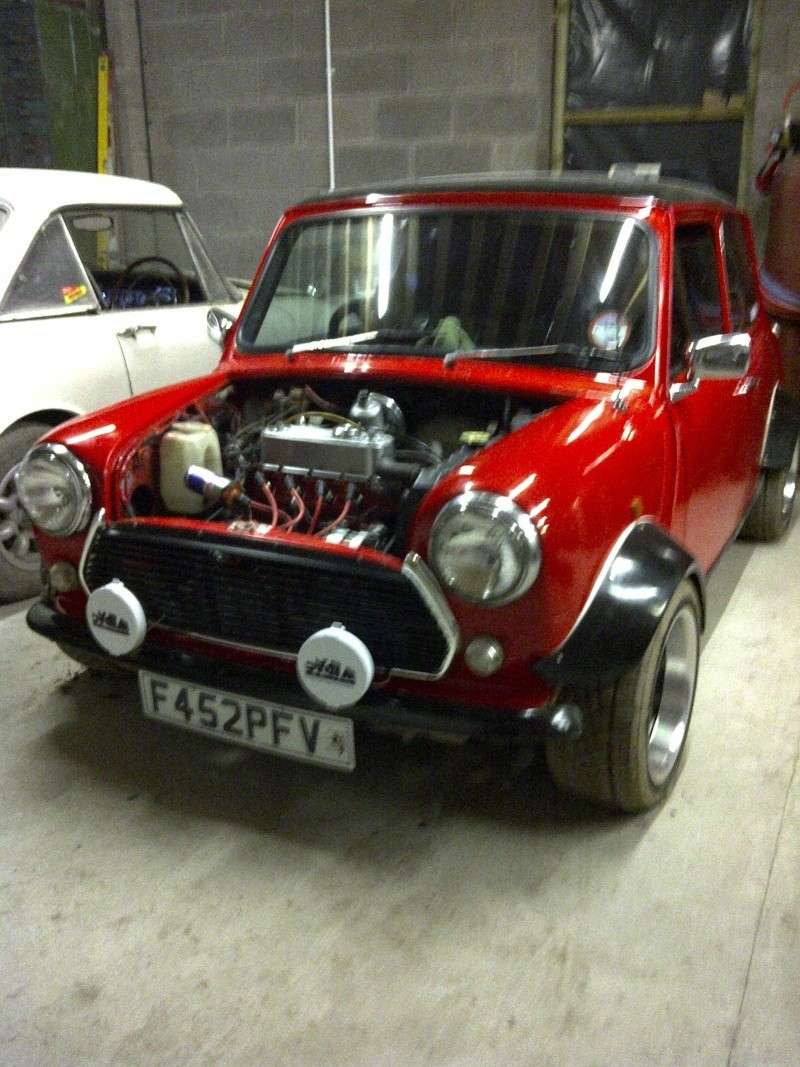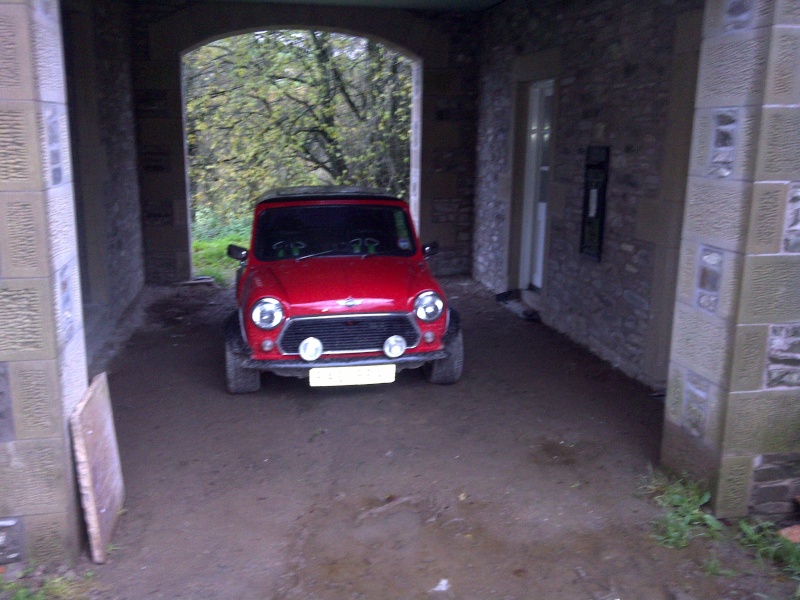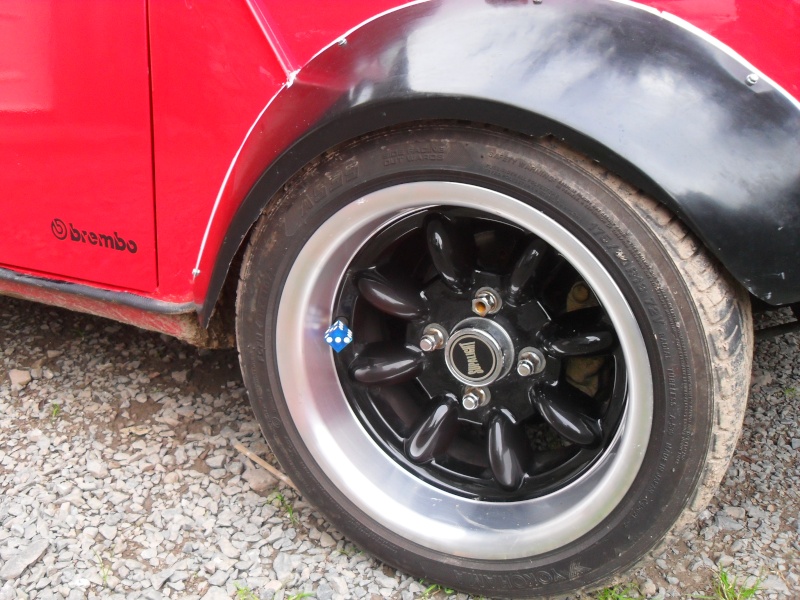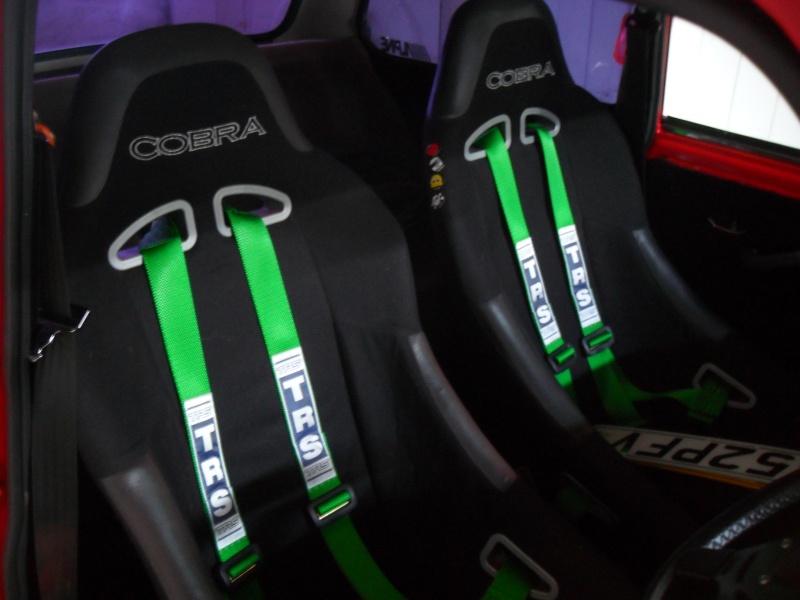 here for sale is my classic 1989 austin mini 1275cc (still a 998cc on log book so cheap insurance!)
http://www.pistonheads.com/sales/2343365.htm
OPEN TO OFFERS!!!
the car is in very good condition for its age. it has mot till august and tax runs out at the end of the month but i will renew it before sale.
the car has be slightly modified with the following;
EXTERIOR:
-magila style arches,
- 7x13 minilight with yokohama lo-profile tyres,
- tinted windows,
- front wipac fog lights.
- resprayed at the beginning of the year.
INTERIOR;
-cobra clubman bucket seats,
- 4 point trs harnesess'
- walnut dash,
- new carpets,
- sony head unit with brand new vibe black air 6x9's (bought last week)
-OMP steering wheel,
ENGINE;
- 1275cc,
- 1 3/4" su carb with k&n air filter,
- bonnet spacers for better air flow,
- twin dtm 2.25" center exit exhaust i do have a 3" mini play back box to be fitted,
- all engine mounts have been replaced this month,
- regular full serviceing done (every 2 - 3 months) new spark plugs, dizzy cap, oil change, all filters changed and fuel system flushed last week.
CHASSIS:
- front and rear subframes are both solid,
- all subframe mounts have been replased in the last 6 months,
- engine mounts replased 2 weeks ago,
- koni frons shocks,
- monroe rear shocks,
- front and rear adustable hi-lo's,
- custom 4 pot metro with brembro pistons,
- 8.4" front disks,
- red stuf pads,
the car is very nippy as it it so light! great first car, only reason im selling it is as i could do with something a bit bigger due to work.
there must be somethings i have missed out, any questions i'll be happy to answer
email me...
harrytattersall111@hotmail.co.uk
or text... 07765298295
66,500 miles but used daily so will be slightly higher.
iv got a file full of recipts, previous mot's, tax documents, lods of bits and bobs form new, i even still have the original hand book!!
loads of pictures available,
the car is in langholm, dumfrise but as it is in the middle of no where i can do veiwings any where with in reason (carlisle, lockerbie, dummfrise)
make me a offer!
can deliver but at a extra cost,
cash on collection
cheers for looking